Anytime I need a new recipe, I tend to go to Stephanie's blog
Macaroni and Cheesecake
and do a search there. She tries out so many wonderful recipes, and we must have similar tastes, because I always agree with her feedback. And our blogs were designed by the same person, so in blog life we're identical twins. Our little girls at the top look like sisters!
Last Friday, Zac and I were watching the news and they were covering a local fish fry... which of course, immediately had us craving macaroni and cheese. We've made decent mac and cheese from scratch in the past, but I remembered seeing a new recipe on Stephanie's blog recently and thought we'd try that one. Stephanie is on a quest to find the world's creamiest mac & cheese, and I'm happy to join her on that journey.
Side note / gluten update: It seems like I still feel okay if I cut way back on gluten. Right now I'm eating it one or two times a week and not having any side effects. Except for the one week where I sort of kept doing that a lot of times and then I didn't feel so hot. So - mac and cheese with no more gluten throughout the week is okay. Mac and cheese every day is not okay - for many, many reasons.
I couldn't eat this gloriousness without sharing it with you. I mean, look at it!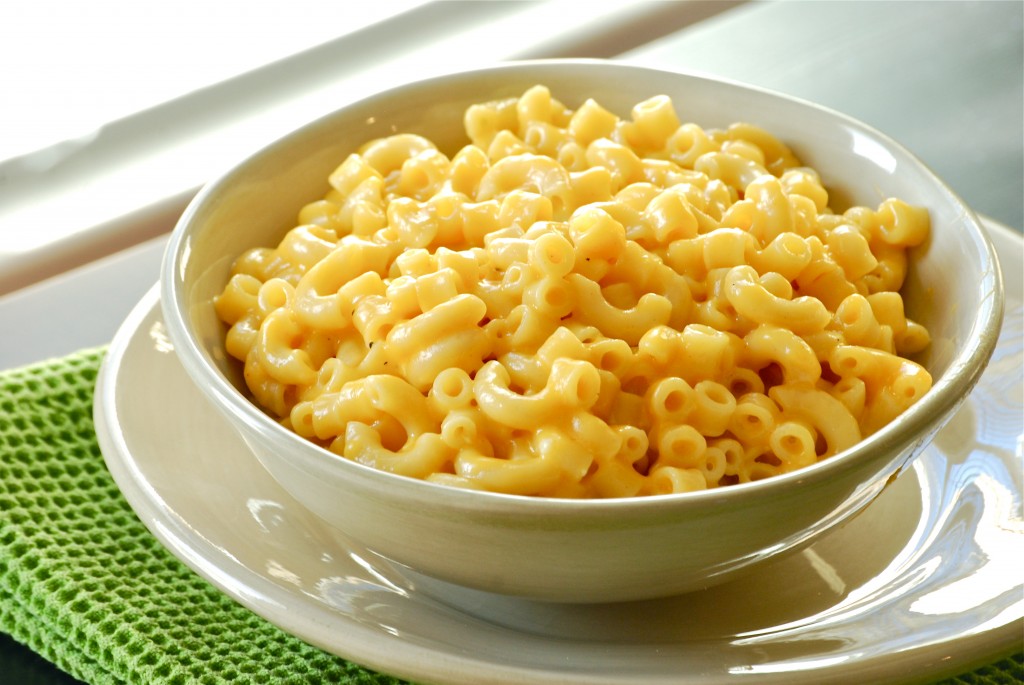 Ours looked that good too. Actually, ours was a little bit creamier because I splashed a bit more evaporated milk than it called for (per Stephanie's feedback). And it was DE-LISH.
Ingredients:
1/2 pound elbow macaroni
4 tbsp. butter
2 eggs
6 oz. evaporated milk (fat free is fine)
1/8 tsp. ground cayenne pepper
1 tsp. kosher salt, plus more for boiling
freshly ground black pepper
1/4 tsp. ground dry mustard
10 oz. shredded sharp cheddar cheese
Directions:
Bring a large pot of water to boil. Add a sprinkling of salt, then boil your noodles according to package directions. Once al dente, drain the pasta and return it to the pot. Add the butter and stir until butter has melted.
Meanwhile, in a separate small bowl, whisk together the eggs, evaporated milk, cayenne, 1 tsp. salt, pepper and mustard. Once the noodles are cooked, drained and the butter has melted, stir the milk mixture into the noodles until incorporated. Add in the cheese and stir over low heat until cheese has melted, approximately 3 minutes. Serve immediately.
It makes a ton of mac and cheese. It would be more than enough for a family of four, especially if you ate it as a side dish. It heats up okay... not great. I think homemade mac and cheese is always a bit gritty when you heat it up the next day. This is about the same as all others when it comes to leftovers.
Yeah, it's yummy. Go make it immediately.