Coupons seem to be coming back in style. There are entire blogs devoted to coupons. The other day, when I went to the grocery store, I was the only person there who didn't have a thick black binder full of money saving coupons.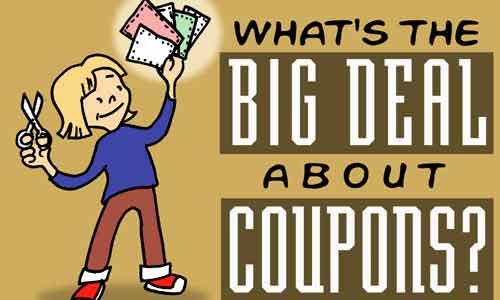 I get the appeal - saving money? Like that part. Cutting paper out on dotted lines? I can get behind that. I can even get excited about planning a menu around coupons (let's be honest here - I can get excited about Zac planning a menu around coupons).
So we get the paper. And I look through the inserts. And I go to the coupon websites. And I find a zillion coupons - and not one single coupon for anything we actually buy.
I've read about how you can't be brand loyal when you're using coupons, but even if I take that into consideration, I can't ever find coupons for things we actually buy.
What am I missing here? Do you use coupons? What's your secret?